From the time I became obsessed with Napoleon I have wanted to own a Napoleonic-style bicorn. But I've never found a place that sells them – I mean, high quality ones, not the cheesy costume style.
In the comments section of an old post, Captain Flunky has pointed me to this site HatCrafters.com which seems to make a perfect replica (scroll down to the bottom of the page). The company is based in Philadelphia and their Web site is pretty old (Nicholas Stark – perhaps you can pay them a visit and see if they still exist!).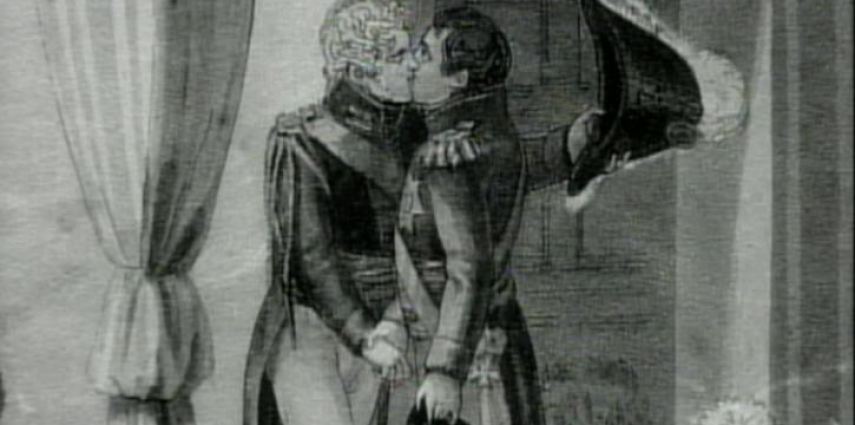 We made it to 50! w00t!
Thanks to everyone for supporting our little show over the last few years. It's been an honour to create these shows for you. Can I ask a favour? Would you mind going to our iTunes page and rating the podcast? The more ratings we get, the more people find the show. Click here to open up our page in iTunes.
Our guest today is the wonderful Alexander Mikaberidze.
Alex is assistant professor of European history at Louisiana State University in Shreveport. He holds a degree in international law from Tbilisi State University (Republic of Georgia, 1999) and a Ph.D. in history from Florida State University (2003). After working for the Ministry of Foreign Affairs of Georgia (1996-2000), he taught European and Middle Eastern history at Florida State and Mississippi State Universities and lectured on strategy and policy for the U.S. Naval War College. In addition to his articles on various Napoleonic-related topics, Dr. Mikaberidze has written and edited seven books, including The Battle of Borodino: Napoleon versus Kutuzov (2007), Historical Dictionary of Georgia (2007), The Russian Officer Corps in the Revolutionary and Napoleonic Wars, 1792-1815 (2004, winner of the 2005 Literary Prize of the International Napoleonic Society), The Czar's General: The Memoirs of a Russian General in the Napoleonic Wars (2005). He has been awarded the International Napoleonic Society's Legion of Merit Award for his contributions to the Napoleonic studies.
Podcast (premium-podcasts): Play in new window | Download